Champion Supplier
Retailer
Content Contributor
Trusted Supplier
Products & Services
Information not available
Why work with us?
Information not available
What our customers say
There are no reviews for this business
About A.S Faizulla Bhoy & Co
Manufacturer of S.S bellow Hose Dealers In Construction Items Safety Items And All Types of Engineering And Industrial Items We, A S Faizulla Bhoy & Co, based in Shevapet, Salem, Tamil Nadu, are engaged in trading a wide variety of high-quality assortment of power tools, ball bearings, industrial and welding equipment. These products offered by us are sourced from authorised dealers. While durability and efficient production output are the main attributes of our products, all our products are tested for accuracy and synchronous movement to ensure trouble-free functioning. To meet the various requirements of customers, we provide these products in varied specifications. We are committed to magnifying customers' satisfaction and that belief has helped us garner a vast clientele, which continues to grow by every day.
No. of Employees
10 employees
Information not available
Sunday
Monday
Tuesday
Wednesday
Thursday
Friday
Saturday
Information not available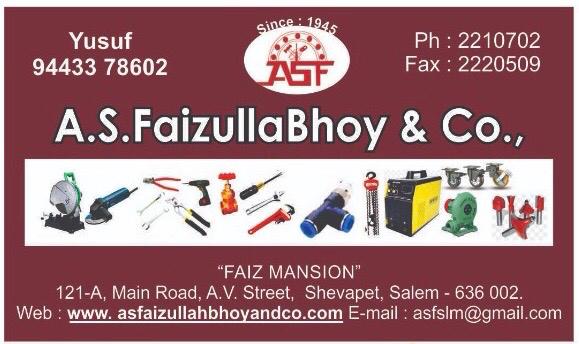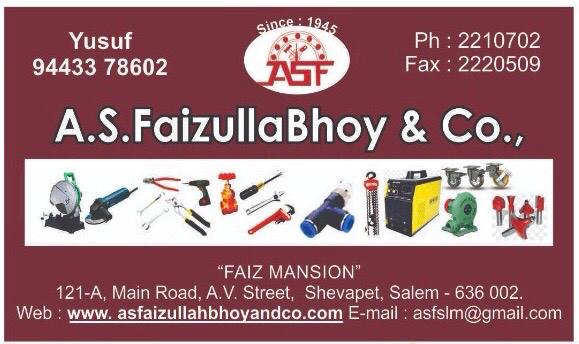 Champion Supplier
Retailer
Content Contributor
Trusted Supplier