Champion Supplier
Whole seller
Content Contributor
Trusted Supplier
Products & Services
Information not available
Why work with us?
Information not available
What our customers say
There are no reviews for this business
About BURHANI SUPPLIERS
Manufacture of Dip Rod,Dip Tape,Thermometer Cup Case,Bottom Sampler,Oil Level Sample Bottle. Dealer of Non-Sparking Tools(Copper Titanium, Aluminum Bronze & Aluminum Copper) Allen Copper Safety Shoes. General Supplier of Hardware,Electricals,Mechanical,Office Stationery,House Keeping,Welfare Items,Fire Fighting Equipments,Laboratoury Items,Canteen Materials,Hydrometers,Thermometer,Pipe Fittings,Etc.. Govt & Semi-Govt Suppliers in H.P.C.L, I.O.C.L, H.C.P.L, B.P.C.L Etc.
No. of Employees
5 employees
Information not available
Sunday
Monday
Tuesday
Wednesday
Thursday
Friday
Saturday
Information not available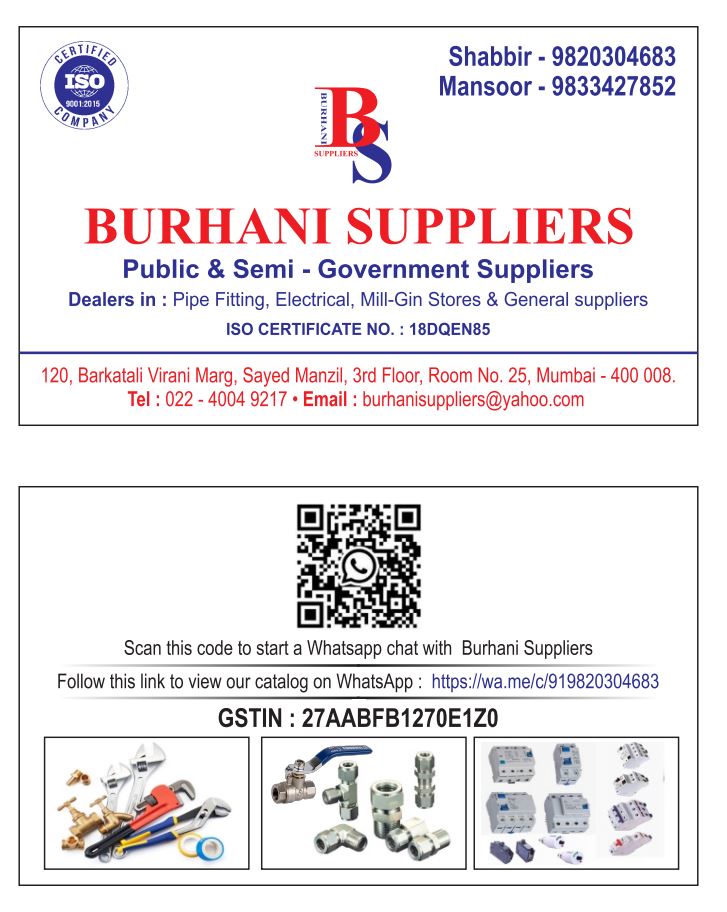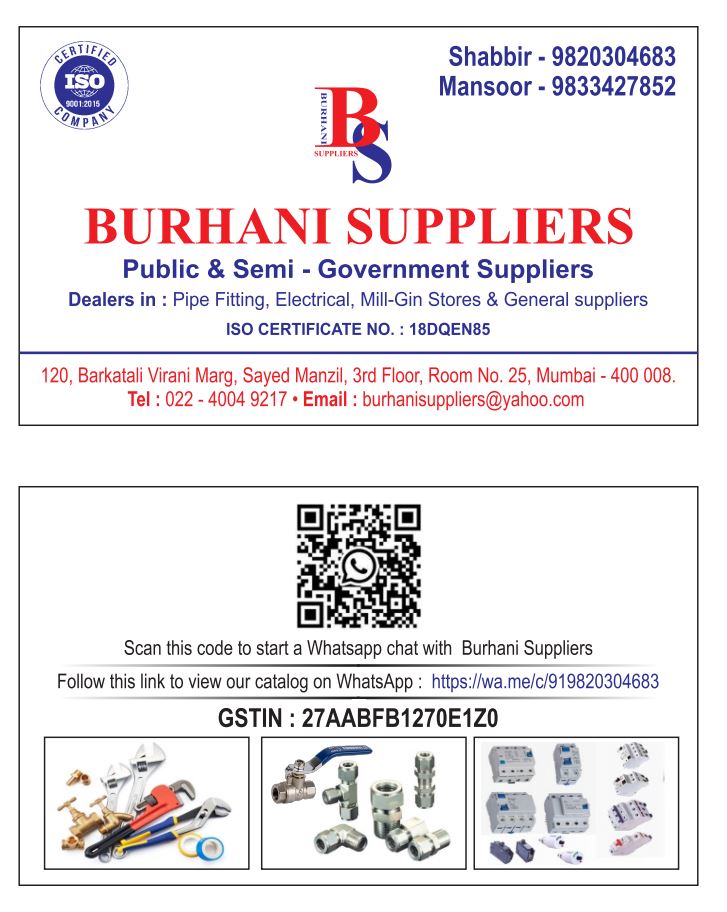 Champion Supplier
Whole seller
Content Contributor
Trusted Supplier