Champion Supplier
Manufacturer
Content Contributor
Trusted Supplier
Why work with us?
Information not available
What our customers say
There are no reviews for this business
About M. B. Foods
We are the manufacturer of different types of Indian Pickles and blended spices. Our product range contains the original taste of Indian homemade pickles with the experience of 25 years in pickle manufacturing. We manufacture different types of Pickles and Culinary Pastes We make Mango Pickle, Mix Veg. Pickle, Green Chilli Pickle, Lime Pickle, Garlic Pickle, Tamrind Chutney, Ginger Garlic Paste, etc.We maintain high levels of cleanliness and hygiene with the use of innovative technology.
No. of Employees
10 employees
Information not available
Sunday
Monday
Tuesday
Wednesday
Thursday
Friday
Saturday
Information not available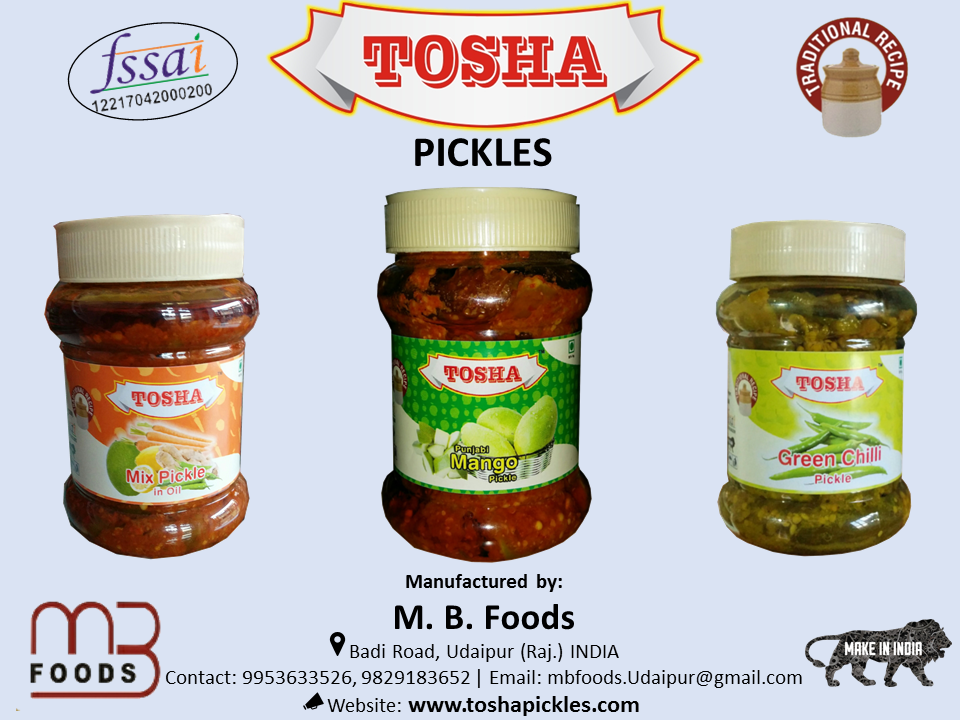 Champion Supplier
Manufacturer
Content Contributor
Trusted Supplier